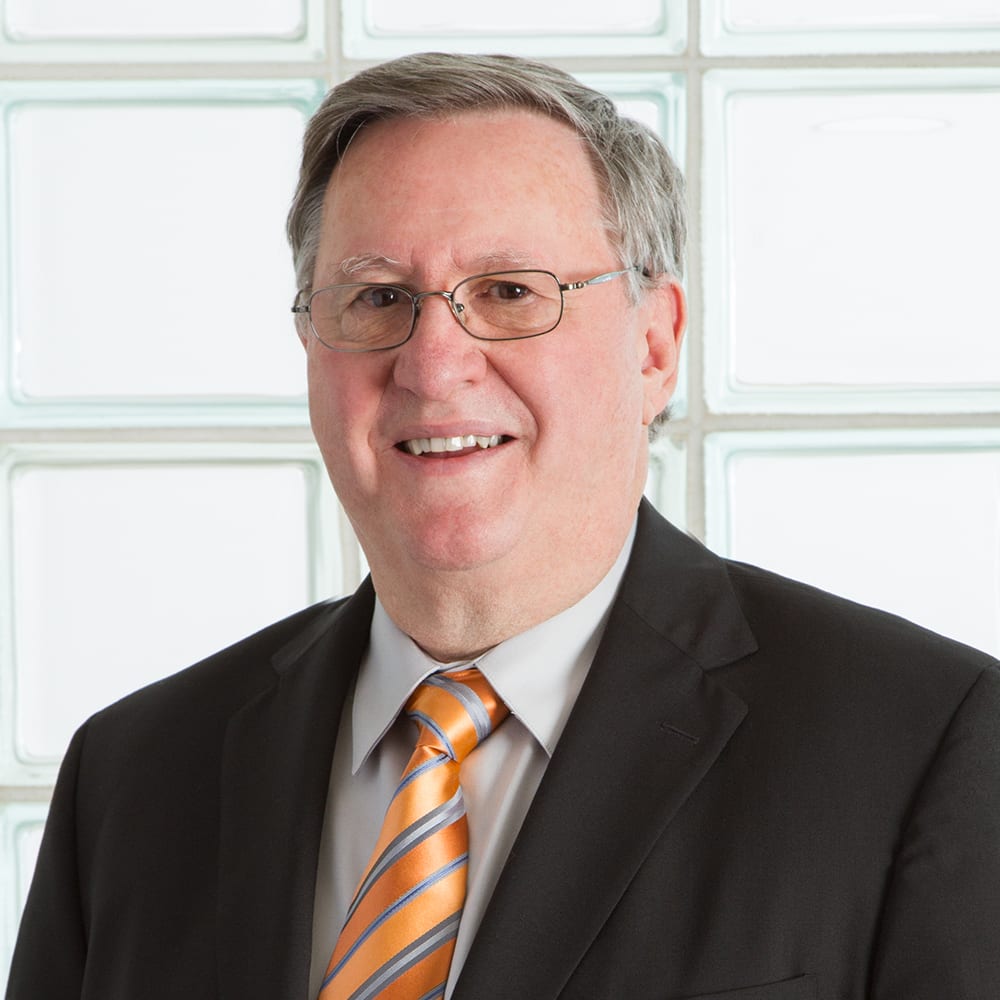 A trusted advisor…
Mr. Dunham acts as the trusted advisor for his clients. His clients contact him first, regardless of the legal problem. Over the years, Mr. Dunham has successfully practiced in broad areas of law requiring interdisciplinary skills and broad knowledge of the law. He has acted as a mediator multiple times in personal injury and other civil disputes; argued cases in the State Supreme Court and in all three divisions of the Court of Appeals; and has studied in advanced courses in insurance law, civil procedure, economic regulations and antitrust at Harvard Law School, obtaining a Masters-in-Law (LLM). Mr. Dunham's clients trust him to handle their matters or to see their matters are referred out specially.
Professional History
After four and a half years of trial experience, handling both criminal and civil matters, Mr. Dunham left the King County Prosecuting Attorney's office as a Senior Trial Deputy Attorney in 1973. He joined a mid-size firm practicing in downtown Seattle, where he did commercial litigation and insurance defense. In 1978, he was a co-founder of his present firm.
Practice Areas
Since 1978, Mr. Dunham has had substantial experience in personal injury and insurance defense, commercial and business litigation, real estate problems, family law and domestic relations, criminal matters, wills and trusts, contractor problems and probate matters.
He has:
Helped his clients finance, sell and purchase their businesses, homes and other commercial and personal transactions.
Advised clients with their commercial leases and litigated commercial lease disputes successfully from trial to the court of appeals.
Represented his subcontractor construction clients in contract and insurance disputes including construction lien foreclosures and homeowners with home construction disputes.
Prosecuted and defended hundreds of contractor's and other license bond cases.
Mr. Dunham has handled complex trust litigation, class actions, as well as personal injury, probate and marital dissolution. Early in his practice, he tried first degree murder cases as a Deputy and Senior Deputy Prosecuting Attorney. Since then, he has represented businesses and professionals in court and before the Department of Licensing, State Bar and other licensing agencies. He has handled business and personal clients' real estate problems, including lease negotiations and has redrafted real estate covenants and mutual easements for two large Seattle communities: Blue Ridge and Olympic Manor. Mr. Dunham has represented business clients facing complex litigation and insurance coverage issues.
Professional Organizations
Mr. Dunham is past chair of the Litigation Section of the Washington State Bar Association and served on the Washington State Bar Association's Court Rules Committee. He has drafted certain amendments to the Civil and Appellate Rules, which have been approved by the Supreme Court of Washington. He has been a Hearing Officer with the Washington State Bar Disciplinary Board and is a general Member of Washington Association for Justice and has been a member of the national Trial Lawyers for Public Justice.
Mr. Dunham was one of the original members of the Board of Advisors of the non-profit Settlement Now program, one of the first significant mediation programs in King County starting in 1999. He has been selected by attorneys on both sides of an issue as an arbitrator for the King County Superior Court, Mandatory Arbitration Program in well over 100 cases, and has also served as a Judge Pro Tem. In 1999, he was appointed to the King County Court registry as a Settlement Guardian ad Litem to investigate, recommend, and report on the reasonableness of proposed settlements of injured minors. He has reported on over 60 cases.
Family and Community
Mr. Dunham and his wife have raised three children in the Ballard area of Seattle, Washington. Consistent with the firm's belief in commitment to the community, he was active in his children's schools where he has served on the Building Leadership Team for Ballard High School for over 8 years as well as on the Principal selection committee. He coached all three of his children in basketball and baseball, and his daughter in softball through Seattle Parks and Recreation and the Ballard Boys and Girls Clubs. He was a proactive member of the Northwest Seattle Little League Board for over 10 years.
While serving as the legal advisor to his neighborhood community association board, he personally notarized over 500 signatures to remove unenforceable but morally objectionable racial restrictions from the community's covenants. Mr. Dunham also helped organize the community to substantially remodel its swimming pool and related facilities through volunteer contributions.
Since 2001, Mr. Dunham served on the Citizen's Pro Parks Initiative campaign. He also served on the City of Seattle Pro Parks Levy Oversight Committee, charged with oversight responsibilities regarding the $200M Seattle Parks and Open Space Levy, then continued to serve on the following $145M Parks and Green Space Levy. He served as chair of both committees from 2007 to 2011. In 2010, he joined and proudly served on the Association of Recreational Councils (ARC) Board of Directors, which is a non-profit that works in partnership with Seattle Parks and Recreation to provide programing at the community centers and throughout the parks system; which includes athletic programs, small boating and crew programs, after-school programs, summer day camps and programs for elders and special needs groups. He left ARC after redrafting the organization's bylaws.
Education
Mr. Dunham received his B.A. in Economics, at Willamette University in 1965, his J.D. from Willamette University Law School in 1969, where he graduated cum laude and was an Associate Editor of the Law Review. He also received a L.L.M. from Harvard in 1975, where he took courses in advanced civil and criminal procedure, insurance law, federal courts and antitrust.